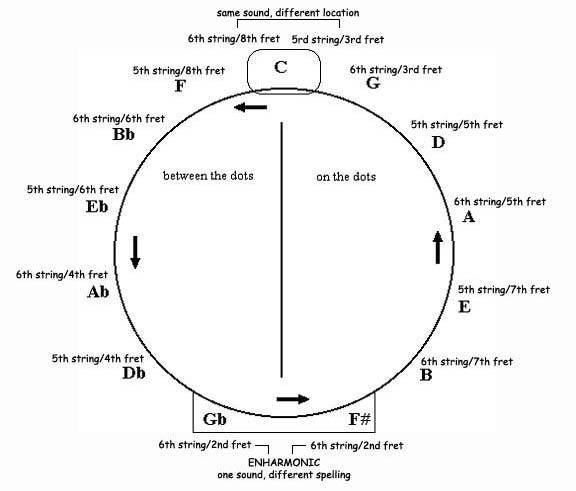 Clip: Play notes of the Key Circle – recite names:

In general my concept for applying music theory to the guitar neck involves learning everything in two positions with at least two octaves in each position.
These are visualized from a root note on the 6th string and a root note on the 5th string.
The Key Circle is used to memorize the names and locations of roots on the 6th and 5th strings.
Going counter-clockwise around the circle (cycle of 4ths) is very applicable
to the guitar because the 6th and 5th strings are tuned a 4th apart.
All chords, scales, blues patterns, arpeggios, and everything else are learned from a 6th string root and a 5th string root.

You must memorize the Key Circle as applied to the 6th and 5th strings, everything depends on it!